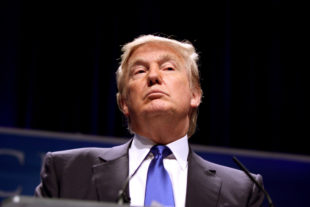 Target: Donald Trump, President of the United States
Goal: Do not pull out of joint statement with G7 allies.
President Trump has threatened to pull out of a joint statement with G7 ally nations. Trump announced on Twitter that he instructed representatives of the United States not to sign a statement between the nations, just after Justin Trudeau, the Canadian Prime Minister, announced that all of the allied countries agreed to sign. Trump's concerns regarding the statement revolved around trade agreements.
Elysee Palace of France said of the G7 communique: "International cooperation can't depend on anger and small words. Let's be serious and worthy of our people. We spent two days obtaining a draft and commitments. We stick to it. And anyone who leaves and turns their back on them shows their inconsistency." The Foreign Minister of Germany, Heiko Maas, also chimed in regarding Trump's threat to pull out of the statement, saying: "It's actually not a real surprise. We have seen this with the climate agreement or the Iran deal. In a matter of seconds, you can destroy trust with 280 Twitter characters. To build that up again will take much longer."
Sign this petition to urge President Trump to continue free trade agreements with allies of the United States and to sign the G7 statement.
PETITION LETTER:
Dear President Trump,
The relationships that the United States has with ally nations are longstanding, powerful, and beneficial. The United States is put in a difficult position if these relationships are compromised. At the recent G7 summit in Canada, you suggested that the United States would not sign an agreement that addresses trade, economic growth, national security, and sustainability amongst the seven countries in the G7.
I urge you to sign the G7 statement and continue to keep the G7 nations as allies of the United States.
Sincerely,
[Your Name Here]
Photo Credit: Gage Skidmore