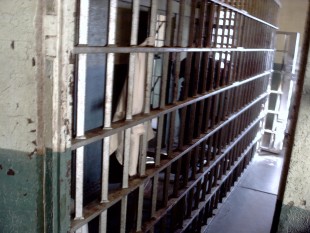 Target: Jeff Sessions, Attorney General of the United States
Goal: Enforce stronger laws protecting prisoners and inmates from rape.
A Missouri inmate was allegedly repeatedly raped by both a prison guard and by the counselor to whom she reported the guard's untoward behavior. Karen Keil was released over a year ago, but still lives with the pain and the stress of repeated sexual assault during her six-year sentence. The counselor pleaded guilty when tried for his actions and will be sentenced mid-June, but the guard has yet to face any consequences.
Sadly, Keil is not the only inmate who has suffered the horror of prison rape within the past several years. Rape of inmates by either other prisoners or the staff themselves is all too common, especially in the United States, despite George W. Bush signing the Prison Rape Elimination Act in 2003. Little has changed in the past 15 years, and the epidemic of prison sexual assault continues to grow. Worse, victims are too afraid to speak up about their experiences; they are either threatened with violence by their rapists should they say anything, or met with callous indifference by the staff.
Regardless of their past crimes or reasons for being incarcerated, nobody deserves to be raped. Sign this petition to put an end to prison sexual assault as soon as possible.
PETITION LETTER:
Dear Attorney General Sessions,
Prison sexual assault rates have climbed within the past several years, most notably a woman from Missouri who allegedly suffered repeated assault from both a guard and a counselor until her release. While her counselor pleaded guilty and will serve a sentence, the guard remains employed and unpunished. Sadly, the case of Karen Keil is only one of many in the United States. Prisoners are raped by either other inmates or the staff themselves, and either threatened into silence or ignored when they attempt to report it.
George W. Bush signed the Prison Rape Elimination Act 15 years ago, but nothing has changed. Prisoners still suffer the trauma and indignity of rape, and their grievances are not taken seriously. Regardless of past crimes, no human being deserves to be raped, and this disturbing epidemic of prison sexual assault must be stopped. You must enforce stronger laws to protect inmates and punish rapists as soon as possible.
Sincerely,
[Your Name Here]
Photo Credit: Tim Yancey