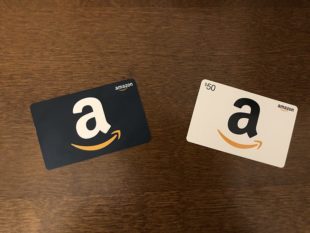 Target: Megan Brennan, Postmaster General for the United States Post Office
Goal: Honor a contract that helps lower prices for millions of  online consumers.
President Donald Trump is abusing the power of his office in a whole new way, and consumers may end up paying the price. If reports prove true, the president has put an inordinate amount of pressure on the United States Postal Service to double the rates it charges consumer-based giant Amazon for shipping and delivery of Amazon products. Should this maneuver comes to pass, the increased fees will very likely be passed on to the millions of American taxpayers who utilize Amazon's services.
President Trump makes many patently untrue claims in his attacks. For one, he asserts that Amazon does not pay enough fees and taxes, yet records indicate the company's contracts with the USPS and other delivery systems are in alignment with other large businesses. The president also claims that Amazon hurts small businesses and the postal service itself. Yet many businesses sell their products on Amazon, opening up more financial opportunities. Further, the postal service has long acknowledged the generous profits it makes by delivering Amazon packages. In fact, much of the USPS' current business and financial livelihood relies on packages rather than traditional letters.
Despite his misleading claims, the true root of President Trump's ire likely rests in a personal grudge against Amazon head Jeff Bezos. The Amazon exec also owns The Washington Post, a mainstream media mainstay with which Trump has a particularly contentious relationship. In order to punish the paper's owner for what he deems as unfair news coverage, Trump now appears willing to strike a blow to one of America's most prominent providers of consumer goods and—in the process—to the consumers who voted for him in part due to supposed financial and economic wizardry.
Sign this petition and urge the USPS to stand strong in its resistance to a strong-arming tactic from a president who would use both it and consumers as an instrument of political vengeance.
PETITION LETTER:
Dear Postmaster General Brennan,
Thank you for standing firm and educating our political leaders about the nature of contracts and the nature of the postal business. By your own words and by the continued renewals from the Postal Regulatory Commission, your partnership with Amazon is profitable and beneficial for both parties.
The efforts by some to use this partnership as political leverage or blackmail is truly unconscionable. If the USPS needs to increase its charges for its own solvency, this is one mater. To do so because of outside pressure would be an affront to the integrity this organization as well as a likely economic detriment. The average American would pay the highest price in the form of these trickle-down fees.
When your contract with Amazon comes up for negotiation again, please keep these stark realities in mind. While politicians come and go, the USPS is and will remain a trusted American institution.
Sincerely,
[Your Name Here]
Photo Credit: Thomas Photography