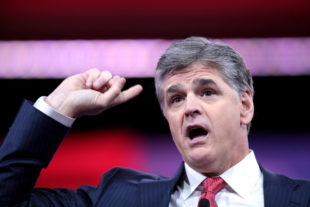 Target: Ben Carson, U.S. Secretary of Housing and Urban Development
Goal: Investigate Sean Hannity for reported role in shell company buying foreclosed homes.
Sean Hannity has come under fire for numerous reasons as of late, but his most recent offense involves serious alleged housing fraud. Hannity has reportedly been identified as the head of a shell corporation that has spent millions of dollars buying up homes across America. Hannity's corporation reportedly focuses on homes ready to be foreclosed on and uses assistance from the Department of Housing and Urban Development(HUD) to close the deals.
The reported actions of this shell corporation mirror that of banks that sold off houses owned by people behind on their bills, evicting them as soon as they were legally able. These actions are a direct contributor to the rising houseless population of citizens across America and should not be allowed, period. Preying on those about to lose their homes is predatory behavior that only serves to further impoverish those in need. When Sean Hannity allegedly buys up foreclosed houses then resells them for triple the value, that is directly contributing to houselessness. Sign the petition below to demand an investigation into his reported actions.
PETITION LETTER:
Dear Secretary Carson,
Your department is dedicated to ensuring the regulation of housing projects and any urban development. You are tasked with ensuring people keep their homes and vitalizing their communities. So, why are you helping Sean Hannity allegedly commit the same crimes the banks did before the housing crash in 2008?
Buying and selling foreclosed houses is the business of a slumlord; it shouldn't be standard practice for the director of HUD. We demand some equity be returned to housing projects and the people be able to keep their houses. Investigate Sean Hannity's corporation on the basis of fraudulent purchases and immoral conduct. We hope you'll make the right decision and prosecute the Sean to the fullest extent of the law for his alleged role in this wrongdoing.
Sincerely,
[Your Name Here]
Photo Credit: Gage Skidmore