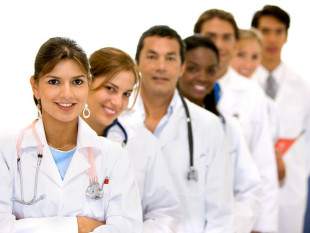 Target: Nancy Pelosi, Minority Leader of the House of Representatives
Goal: Expand healthcare coverage currently reserved for senior citizens to all citizens.
The United States spends over 200 percent more on healthcare than other developed countries. Despite these expenditures, American citizens' health and quality of life lag far behind on key factors ranging from average mortality rates to overall satisfaction. Every day that passes without a resolution to endless gridlock, more communities suffer.
Untold numbers face crippling chronic illness, devastating injuries, insidious mental health deterioration, and far too many preventable deaths. Is healthcare a fundamental human right, or is it a privilege tied to employment? Nearly every other developed country in the world has answered that healthcare is our most precious right as human beings. Single-payer systems have their challenges, but few citizens would sacrifice guaranteed care for the uncertainty of the American system, in which insurance buyers' 'choices' are more often dictated by price than quality of service.
Nevada's governor recently vetoed a bill gaining momentum that would have enabled any of the state's citizens to enroll in its Medicaid program. Private insurers opposed this idea because they feared competition and losing their profit margins This program would put individuals before special interests and ensure healthcare coverage for all citizens. The governor came down on the side of the insurers: the corporations who currently dictate the healthcare of millions of Americans.
A similar option at the national level—Medicare for All—would allow all American citizens to enroll in the federal program now only available to seniors and some disabled citizens. It, too, faces political opposition. Sign this petition and urge lawmakers to take a first and crucial step toward universal healthcare by backing a nationwide Medicare-for-all plan.
PETITION LETTER:
Dear Representative Pelosi,
The battle against universal healthcare has raged for years. What has regimented adherence to the status-quo of employer-based private insurance yielded, however? It has produced a broken system that ranks far behind allies on nearly every key healthcare measure.
Opponents bemoan the price of universal healthcare, yet on average the US government spends more than twice as much on its healthcare system as other countries. Administrative costs from unweaving the complex tangle of healthcare plans contribute to a lion's share of these costs. Opponents also claim that life quality would suffer. In many alternative systems, though, individuals have access to the same treatments and procedures at a far lower price. Overall quality of life is enhanced as well because healthier citizens are more productive citizens; meanwhile, employers can focus more on production and innovation than shouldering the responsibility of employees' long-term health.
The success of healthcare reform in Massachusetts under Mitt Romney and the recent Medicaid expansion efforts in several states speak to how quality healthcare does not need a hefty price tag. A majority of the physicians who serve healthcare on the front lines now support a single-payer system. The options for a universal coverage system in the US are not limited and would likely need intense scrutiny and collaboration. Learn from the successes and setbacks of the different systems in Canada, the UK, and Switzerland, and from other models. These countries, while different in their approach, stand united in one crucial regard: healthcare is not a privilege for a privileged few but a fundamental right for all.
As a necessary first step, consider the merits of America's own Medicare system and how this tool might work if available to all citizens. If you are given the gift of leading a majority party in the next year, serious consideration of this plan would demonstrate good faith to every citizen you are elected to serve.
Sincerely,
[Your Name Here]
Photo Credit: Day Donaldson