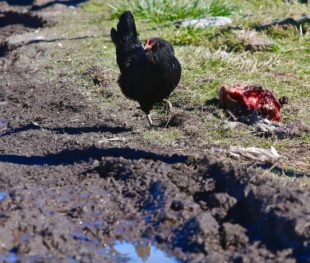 Target: Xavier Becerra, Attorney General of California
Goal: Punish rancher accused of severe animal cruelty and neglect.
Numerous animals were found dead or dying on a California ranch after a long-term investigation following a series of complaints. Rancher Ray Christie had reportedly committed vicious acts of animal abuse, as well as leaving the carcasses of dead livestock in or near local waterways. These actions are a display of horrific animal cruelty, as well as a complete disregard for human health and safety.
This is another unacceptable case of horrific animal abuse that we cannot let go unpunished. According to reports, Christie had allegedly been mistreating his animals for years before he was finally arrested. In that time span, the number of animals who suffered and died were likely in the hundreds. Photographs of the scene show them crammed into dirty cages, many looking ill and malnourished. Other photos show corpses strewn along the property.
Christie has been arrested, and his surviving animals will likely be taken into custody by rescue services. It is too late for the many animals who have died over the years, but their deaths need not be in vain. Sign this petition to ensure that Christie is prosecuted to the highest extent of the law.
PETITION LETTER:
Dear Attorney General Becerra,
Rancher Ray Christie has been arrested for multiple counts of animal cruelty spanning several years, including but not limited to starving them and leaving their corpses in the waterways. The surviving animals were allegedly found living in horrific conditions, surrounded by other corpses and crammed into cages. Christie was finally arrested after a years-long investigation of complaints made by neighbors.
This man has allegedly caused the deaths of likely hundreds of animals within the past several years. The conditions of the ranch have not been described in great detail, but the animals likely suffered horribly before dying, and it is a miracle there were as many survivors as there were. You must find prosecute Christie to the highest extent of the law and ensure that he is not allowed to own any more animals from here on out. It is too late for the hundreds already dead, but not for those who can still be rescued and protected.
Sincerely,
[Your Name Here]
Photo Credit: Andrew Goff