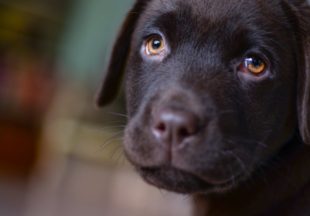 Target: Jeff Bezos, CEO of Amazon
Goal: Ban gamer who admitted to animal cruelty on Twitch.
During a live-streamed interview, a popular online gamer admitted to intentionally killing a dog while working as a veterinary technician.
The online gamer known as "Aqua" is very popular on Twitch, a platform owned by Amazon. On this platform, people can make money by broadcasting themselves playing video games. This user in question, however, has a non-digital life in which she is known as Simone Scott, a former veterinary technician. Scott made the troubling revelation about killing a dog intentionally while she was being interviewed on Twitch.
The interviewer, Rajj Patel, lightheartedly asked Scott during the interview what the worst thing she had ever done was. Scott admitted that she had "once killed someone's dog on purpose" while she was working as a veterinary technician. She did not provide details regarding her place of employment at the time of the incident. Patel asked for clarification about the incident and Scott continued, "Yeah, but no one knew because, you know, I'm a professional." Patel tried to turn the conversation by saying, "Oh my god, oh no, oh my god! That's really bad. I'm going to pretend like you didn't say that." He also pushed Scott to say whether or not it was, in fact, accidental. Scott replied dryly, "It was an accident." This, however, contradicts her initial story where she clearly states she killed the dog on purpose.
After her Scott's exchange with Patel, another gamer expressed concern about the admission. Scott proceeded to suggest that the owner of the dog deserved it saying: "It was a really bad person, so…"
Since the interview, Scott has made no comment about her admission. Meanwhile, there has been incredible backlash from the public. Patel made a statement on Twitter about the incident, saying that animal abuse is "completely unacceptable and morally reprehensible." He also stated that Scott would not be allowed to participate in his future interviews. Sign this petition to urge Jeff Bezos, CEO of Twitch's parent company Amazon, to ban Scott from the Twitch platform.
PETITION LETTER:
Dear Mr. Bezos,
A popular gamer on the Twitch platform, which is owned by Amazon, made a public admission that she killed someone's dog "on purpose" while she was working as a veterinary technician. Simone Scott, also known online as "Aqua," made this shocking revelation while being interviewed by Rajj Patel. She continuously stuck with her story even after Patel and other gamers responded negatively, going so far as to suggest that the person deserved that their dog be killed because they were "a really bad person."
This type of behavior is cruel and unusual. Furthermore, it should not be given a stage to be discussed in the public eye without any remorse or repercussion. I urge you to ban Scott from the Twitch platform.
Sincerely,
[Your Name Here]
Photo Credit: Skitterphoto