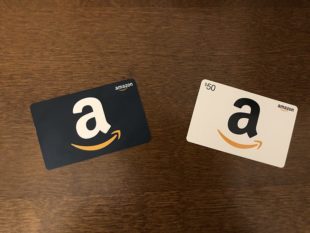 Target: Jeff Bezos, Amazon.com CEO
Goal: End Amazon's business relationship with the National Rifle Association.
The National Rifle Association (NRA) has a 24/7 streaming channel called NRATV, which is streamed via Amazon. After the deadly Parkland school shooting in mid-February, the public has been keeping a close eye on the NRA, a pro-gun organization. In response to public pressure and recent events, corporations such as Delta Airlines and Dick's Sporting Goods have ended their relationships with the NRA or changed their gun policies. The hashtag #StopNRAmazon has been used on social media platforms in the wake of the Parkland school shooting to urge Amazon to end its relationship with the NRA.
Currently, NRATV is available on Amazon Fire, Apple TV, Google's Chromecast, and Roku, in addition to the NRA's own website. In addition to the general public, Hollywood celebrities including Alyssa Milano, Amy Hargreaves, Misha Collins, and Evan Handler are using twitter to push Amazon to stop streaming NRATV. Milano said, "The only way to really begin to chip away at the power that the NRA holds over our country, and perhaps even our democracy, is to begin to almost shame companies that are in partnership with the NRA." Sign this petition to urge Jeff Bezos, Amazon.com CEO, to stop streaming NRATV on Amazon Fire.
PETITION LETTER:
Dear Mr. Bezos,
The Parkland school shooting that left seventeen people dead in mid-February has been a wakeup call for the American public. Despite mass shootings occurring at an alarming rate in the United States for some time, this shooting has resulted in a social and political movement that has caused students, teachers, parents, celebrities, and people of all demographics saying enough is enough; something has to change about the way that America deals with guns and gun violence. One of the most obvious adversaries to this movement is the National Rifle Association, which seems to have relationships with almost everyone: politicians, airline companies, and corporate giants like Amazon.
In order to shift power from the pro-gun standpoint of the NRA to those in favor of more strict gun control policies in order to prevent gun violence, it is necessary to urge major corporations to end relationships with the NRA. I am urging you to end Amazon's relationship with the NRA and to stop streaming NRATV on Amazon Fire. This would be a decisive move for Amazon as a company, ensuring that the company ends up on the favorable side of history. In addition, if Amazon ends its relationship with the NRA it would set a major example for other corporations and organizations.
Sincerely,
[Your Name Here]
Photo Credit: Thomas Photography