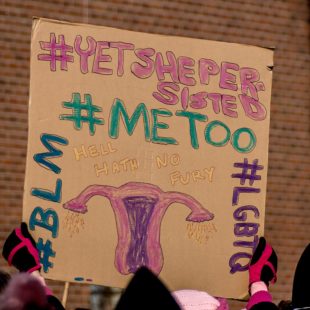 Target: Paul Ryan, Speaker of the House of Representatives
Goal: Ensure that artists and other employees in non-traditional work settings are protected from sexual harassment under federal law.
Currently, federal law only protects certain types of workers from sexual harassment by their employers, despite the many accounts of unacceptable harassment across a variety of industries that have been garnering attention nationwide. Only employees of large companies, with 15 employees or more, are federally protected from workplace harassment and assault. This does not include temporary workers, staffing agencies, independent contractors, or on-demand and project-based services (like Uber or TaskRabbit). One U.S. city—Nashville, Tennessee—has taken the step to respond to these heartbreaking stories of abuse and misconduct and the brave individuals who have shared their experiences. Nashville has introduced a bill that will expand its sexual harassment protections. The federal government must follow Nashville's example and extend these protections throughout the country.
Nashville is considered the home of country music, and artists are one of the groups of workers that remain most vulnerable to these incidents with very few ways of fighting back. Senator Jeff Yarbro and Representative Brenda Gilmore introduced legislation to extend employee protections to contract workers—a category that includes recording artists, session players, songwriters, producers, and many others—as well as traditional employees. Presently, contract workers across the country have no legal defense against sexual harassment, even though, as Senator Yarbro states: "There's been significant reporting recently that shows that in some cases, female artists face a lot of predatory behavior just for trying to have their music heard. From what we've learned, if you're a female artist, harassment is something you learn to expect as you try to promote your work. That's unacceptable, and it's a problem we should try to solve….everyone has a right to be safe in the workplace, regardless of whether their job fits the formalities of the current law." Sign below to demand that the federal government follow Nashville's lead and protect all of America's workers from harassment and assault.
PETITION LETTER:
Dear Speaker Ryan,
Sexual harassment, especially in the workplace, is an epidemic in our country, the extent of which is only just beginning to come to light. As it stands, federal protections against sexual harassment are extremely limited. Only traditional employees working for large companies have any protections under federal law, while contractors and other workers in alternative employment situations are left without options. This cannot be allowed to stand.
The city of Nashville has introduced legislation to broaden harassment and assault protections. Musicians, artists, and many others are often exposed to predatory and utterly inappropriate behavior. Expanding policies in order to provide these workers with an ability to find some legal relief and to prevent the recurrence of these events is the only course of action. I urge you to emulate Nashville's example and protect Americans from harassment in all work environments.
Sincerely,
[Your Name Here]
Photo Credit: Marc Nozell