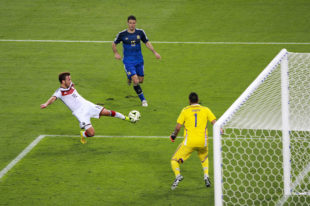 Target: Gianni Infantino, President, The Fédération Internationale de Football Association (FIFA)
Goal: Don't allow Chechnya to serve as a tournament base in the 2018 World Cup.
Even while it has been accused of genocide against the LGBTQ community, Chechnya will now take center stage as part of the 2018 World Cup. Egypt's national soccer team has selected the nation as its tournament base.
Killing, torture, and disappearances of members of the LGBTQ community are widespread in Chechnya. In addition, any journalist or critic of the government is silenced. Such violence should not be awarded with one of the most popular sporting events in the world.
This blatantly goes against FIFA's commitment to protect human rights. Sign the petition to demand that FIFA pull the Egyptian team's base from this location.
PETITION LETTER:
Dear Mr. Infantino,
The Egyptian national soccer team has chosen to have its tournament base in Chechnya, a hotbed of human rights atrocities against the LGBTQ community and activists. People have been tortured, have been killed, and have simply gone missing at the hands of the nation's government.
Your organization has promised to defend human rights. Such violence should not be celebrated. I demand that you pull the Egyptian team's World Cup base out of Chechnya.
Sincerely,
[Your Name Here]
Photo Credit: Danilo Borges