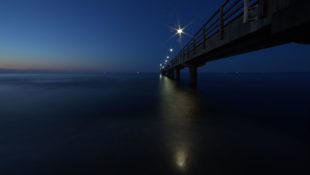 Target: Marianne Wenning, Chairperson of the Helsinki Commission (HELCOM)
Goal: Halt the trend of pollution entering the Baltic Sea, one of the most heavily-polluted bodies of water on Earth.
The Baltic Sea, an Atlantic sea located in northern Europe, is being threatened by pollution and overfishing, putting the entire ecosystem at risk. Due to its proximity to so many nations, it naturally makes up a vital aspect of trade and commerce throughout almost 10 countries, as well as tourism, recreation, and military procedure in the region. Its resources provide for the livelihoods of millions of people.
It is also, unfortunately, one of the most polluted bodies of water on the planet: The environmental and lifestyle blog Sweet Greens, paraphrasing a report by the waste management firm GD Environmental, notes that, "Overfishing and pollution mean species living in the Baltic Sea are at extreme risk. Along with oil spills, these threats have resulted in more than half of all fish species here being categorized as at a critical level."
The Helsinki Commission (HELCOM), headquartered in Finland and known fully as the Baltic Marine Environment Protection Commission, is an intergovernmental organization dedicated to protecting the environment of the Baltic Sea. Despite commitments by its member states to preserve the ecology of the Baltic, the sea remains heavily polluted: This is evidenced by yearly algae blooms, and in particular a colossal one in 2010, caused by eutrophication of the sea's water due mainly to fertilizer and other forms of nutrient runoff. These blooms lead to anoxia, or oxygen deprivation, in the sea, creating huge "dead zones" where too little oxygen is present to sustain most lifeforms.
Because the Baltic is almost entirely surrounded by land, much of it dotted by large farms and major cities, it is more susceptible than many bodies of water to pollution from municipal and agricultural sources. Factory farms and industrial livestock centers are sources for many of the pollutants that enter the sea. Demand that this pollution is reigned in before it causes catastrophic damage to the ecosystem and the economy.
PETITION LETTER:
Dear Chairwoman Wenning,
The environmental state of the Baltic Sea, though improving, still remains poor: Algae blooms continue to plague the sea year after year, further deoxygenating the fragile body of water and negatively affecting bottom-dwelling fauna in particular.
Species endemic to and otherwise living in the Baltic Sea are at great risk due to the continuous stream of pollutants entering its waters. Because of municipal, industrial, and agricultural waste runoff, today more than half of all fish species in the Baltic Sea are considered threatened or near-threatened in terms of population status.
Factory farms and oil refineries have had a particularly negative effect on the ecology of the Baltic. Please urge HELCOM and its member states to do more to prevent and reverse the ongoing pollution of the Baltic. Northern Europe as a whole would benefit from further action in this regard.
Sincerely,
[Your Name Here]
Photo credit: Peter Samow