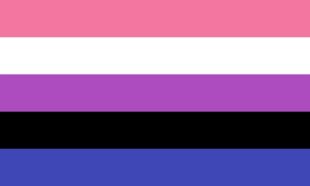 Target: Ann Blakeney Clark, superintendent of the Charlotte-Mecklenburg schools.
Goal: Reverse decision to censor "Jacob's New Dress," a children's book about gender fluidity.
A North Carolina elementary school has decided to censor the book "Jacob's New Dress" due to moral outcry from parents. This is especially concerning since transgender youth are at an incredibly high risk for suicide. The last thing these vulnerable children need is to see their educators cave to puritanical pressure and validate their oppressors. Censoring books and, by extension, knowledge, rarely turns out well.
Jacob's New Dress is a children's picture book written by Sarah and Ian Hoffman, featuring a young boy and his gender non-conforming behavior. It's proven that children benefit from seeing people like them in the media, and there are so few gender fluid characters in the media that every depiction matters. Kids can be so cruel when others are even slightly different, and most LGBT people experience childhood bullying. Pulling this book from the curriculum will just make that worse. Not only will any gender fluid children be deprived of a chance to see their issues presented in a healthy, positive manner, but the other students will be ignorant of these pressing issues. Please sign this petition to get the administration of the Charlotte-Mecklenburg schools to add "Jacob's New Dress" back into the curriculum.
PETITION LETTER:
Dear Ms. Clark,
Transgender and gender non-conforming youth are at a higher risk of suicide and depression. Bullying is an incredibly common struggle they face, and bullying cannot be solved by giving into parental pressure. These kids need to be represented in media, and censoring books about them is not going to help.
Gender fluidity is only becoming more common, and parents are increasingly permitting their children to be their authentic selves. Teachers and students alike have something to learn from "Jacob's New Dress." Please reverse the decision to censor this book.
Sincerely,
[Your Name Here]
Photo Credit: Kat Love