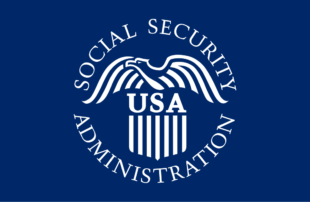 Target: Paul Ryan, United States Speaker of the House
Goal: Protect Social Security from Republican agenda.
Congress Republicans are attacking Social Security, a vital program senior citizens have relied on for nearly a century. In addition to their ongoing agenda to gut Medicare and Medicaid, they now plan to privatize Social Security.
This is completely unacceptable. Too many people rely on the Social Security program and have since 1935, and it has done wonders for the welfare of these people who could not afford to live comfortably otherwise. Retirees, the disabled, and those who are unable to work or earn enough to make a living are the Americans that rely on this important program. Privatizing it will deprive millions of people of a financial safety net.
Ever since Donald Trump took office, the Republican party has done their best to try to kill vital programs and laws to line their own pockets further. Social Security is next on the chopping block if they have their way, and we must not allow them to go any further than the planning stage. Sign this petition to protect Social Security from the Republican hatchet.
PETITION LETTER:
Dear Speaker Ryan,
Your plans to privatize Social Security are unacceptable. The change will benefit no one and rob millions of Americans of their financial safety net. The elderly, especially retirees, rely on this program once they are no longer able to work, and many disabled citizens who are physically or mentally unable to earn a living rely on this aid as well.
You have already tried to gut Medicare and Medicaid, two other vital programs, and America has fought you every step of the way. They will fight you on this decision, just as hard. You cannot continue to attack these programs, and right now, you must leave Social Security as it is. Do not make unnecessary changes to a program that millions of people rely on. Do not attack one of America's most helpful institutions.
Sincerely,
[Your Name Here]
Photo Credit: United States Social Security Administration