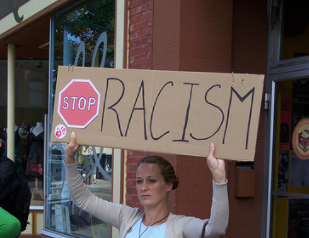 Target: Steve King, Representative of Iowa
Goal: Resign for supporting and spreading racist white supremacist ideals and rhetoric.
Rep. Steve King tweeted recently endorsing the racist beliefs of far-right, Islamophobic and anti-immigrant Dutch politician Geert Wilders and adding that "[Western] culture and demographics are our destiny. We can't restore our civilization with somebody else's babies." After public backlash calling out King for spreading white nationalist sentiments, rather than apologize the congressmen defended the tweet and his beliefs. Someone who holds these bigoted views is not fit for public office. Demand that Rep. Steve King resign.
Representative King doubled down on these dangerous beliefs by saying that birth rates in Europe needed to be increased or "…Europe will be entirely transformed within a half century," implying that immigrants assimilating into European culture and changing the genetic makeup of Europe's population is negative. This is a long-held view of white supremacists who advocate for a "pure" race of white people.
King then went on to claim that many immigrants to the U.S. refuse to assimilate into American culture, despite having no evidence to back up this claim. He also said that "Western civilization" is "a superior civilization," once again repeating white supremacist rhetoric, adding that he'd, "…like to see an America that's just so homogeneous that we look a lot the same."
This prejudiced man does not deserve to serve in a country built by immigrants. Demand that Representative Steve King resign.
PETITION LETTER:
Dear Rep. King,
You have made multiple controversial statements promoting bigoted beliefs that could have come directly from a white supremacist handbook. The rhetoric that you are sharing is racist and has long been used as the main components of arguments of white nationalists to support their agenda.
If you have these views, you should not be serving the people of a country that was made by and for immigrants. I demand that you resign for your unjust comments and beliefs.
Sincerely,
[Your Name Here]
Photo credit: Robert Thivierge