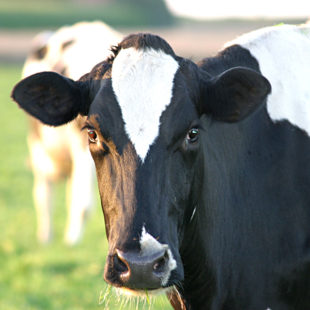 Target: Blairo Maggi, Agriculture Minister of Brazil
Goal: Punish the corrupt Brazilian meat industry officials who allegedly bribed inspectors to allow them to sell rancid and adulterated meat.
Brazilian politicians and executives at several Brazilian meat companies, including some of the biggest meat producers in the world, have been arrested for taking bribes to allow the sale of rancid and adulterated meat. According to reports, acid and other chemicals were poured on expired meat in an attempt to hide its condition. Cold cuts were even mixed with cardboard to increase mass. Several countries around the world have responded by banning meat imports from Brazil.
These actions leave thousands liable to illness from food-borne disease. The meat is not only dangerous due to its being expired; officials say that some of the chemicals used to preserve the rancid meat were carcinogenic. Overseers were accused of sending meat to other states and inspection stations in the case that officials from certain areas refused to participate in the bribery. Thirty-eight were arrested, and 194 companies and homes were searched in response to the accusations.
This event is a reflection of much larger problems in the factory-farmed meat industry. Not only are the animals kept for meat production abused and neglected, health and safety measures pertaining to human consumption are neglected as well. Millions of acres of land are destroyed every year due to meat production efforts in South America.
The biggest meat companies in the world need to know that consumers do not stand by their unethical practices for the sake of illegal profit. By signing this petition, you will help ensure the individuals allegedly involved in this scandal are punished.
PETITION LETTER:
Dear Mr. Maggi,
The accusations lodged against Brazilian politicians and meat executives have shed light on the disturbing practice of bribery in the meat industry. Rancid meat was masked with chemical carcinogens and cold cuts were combined with cardboard to give the appearance of increased mass. What is worse is that supervisors and politicians participated in the corruption.
These actions highlight deeper issues in the factory-farmed meat industry. Profits are consistently prioritized over the health of consumers, the welfare of the farmed animals, and the environment. Factory farms neglect and abuse animals that are seen simply as moneymaking entities instead of living creatures. The presence of such a large amount of animals on the land causes massive environmental destruction. In fact, beef farming is one of the main contributors to global warming. On top of these atrocities, meat is now allegedly being tampered with in the process of making illegal money.
Consumers do not approve of these practices and demand the interests of consumers are placed before those of top executives and politicians in their illegal moneymaking schemes. I urge you to do everything in your power to ensure that those involved in this scandal are punished.
Sincerely,
[Your Name Here]
Photo Credit: Rob Waterhouse