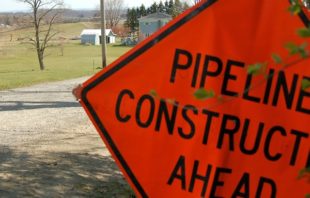 Target: Dana Young, Florida State Senator
Goal: Thank Senator Young for introducing legislation that would ban fracking and ask for her continued opposition to the damaging practice.
After being a proponent of fracking, Republican state senator from Florida Dana Young has had a change of heart and introduced legislation that would ban hydraulic fracturing in her home state. Her bill will be among the strictest anti-fracking pieces of legislation in the entire United States.
During a Republican administration in which many are for the harmful practice of acquiring natural gas from beneath the earth's soil, it is very refreshing and uplifting to hear that a Republican politician is leading the charge against fracking. She stands firmly with her constituents and their health, as well as the unique environment of Florida and its continued protection.
Other Republicans should follow Senator Young's actions and support similar bills in their own states, while Senator Young should work hard to recruit members of her party to rally behind her bill. Sign the petition to thank the senator for her actions and ask that she not give up her fight against fracking.
PETITION LETTER:
Dear Senator Young,
I would like to thank you for leading the opposition against fracking in your state of Florida. It is refreshing to see a member of the Republican Party lead the charge against the damaging practice. Should your legislation pass, your state of Florida and its citizens will be protected against the harmful effects fracking can cause, such as contaminated water.
I only hope that other Republicans will follow your lead and introduce similar bills against fracking. I also hope that you can work hard in your own state to gather more support from your side of the aisle for your bill.
Sincerely,
[Your Name Here]
Photo Credit: Ostroff Law