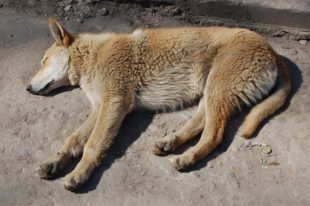 Target: Andrew Colvin, Australian Police Commissioner
Goal: Demand stronger punishments for owners who leave their pets in life-threatening heat.
The Australian RSPCA has received nearly 200 calls reporting animals, mainly dogs, who were left to swelter in the heat without food, water or shelter. A dog died after being locked in a hot car, while another was left tied to a clothesline and died before anyone could help him.
Too many owners, not just in Australia but all over the world, are committing the crime of neglect and violating common sense when it comes to pets. Animal welfare groups and law enforcement have been warning people for decades never to leave their pets in a hot car or any other heated area, especially dogs. However, animals continue to suffer and die while their owners ignore these warnings, and evidently the punishments issued for such negligence have not been enough of an example to other owners.
We cannot allow this to keep happening. Allowing animals to suffer and die from overheating is one of the worst types of abuse. People who leave their pets to die in the heat should be banned from owning animals ever again, and any surviving pets should be taken away from them. Sign this petition to demand the punishment for these actions be stronger.
PETITION LETTER:
Dear Commissioner Colvin,
An innocent dog was recently left tied to a clothesline on a hot day in Australia, and another left in a hot car. Both of these dogs died. This problem is not exclusive to Australia — in the United States and other countries, people still leave their animals locked in hot cars or in other overheated areas without food or water, and many of these animals die. The ones who survive are often permanently injured from heat exposure.
For years, there have been warnings and laws against leaving pets in the heat, but people continue to break them. This is negligent and abusive behavior, and the punishments for such actions need to be stronger in order to better communicate the message that it is not okay to treat pets this way. You must enforce harsher punishments for this type of abuse, including taking surviving pets away from negligent owners and banning them from owning any more animals in the future.
Sincerely,
[Your Name Here]
Photo Credit: IgorShubin