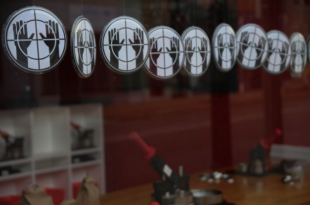 Target: Kim Foxx, Cook County State's Attorney
Goal: Prosecute the Chicago officer who shot and killed an unarmed Latino man to the full extent of the law.
An off-duty police officer in Chicago shot and killed an unarmed Latino man with whom police say he had previously had a confrontation. This is already the second time a police officer in Chicago has shot a civilian this year. Police brutality cannot continue like this. Urge officials to prosecute this officer to the full extent of the law.
Lowell Houser, the officer in question, was off-duty when he shot and killed Jose Nieves several times. Nieves' family also alleges the officer stalked and threatened Nieves before killing him. Chicago officers in these kinds of cases almost never face criminal charges or discipline, even when evidence clearly points to misconduct. This is unjust and unacceptable. Demand that officials charge officer Lowell Houser in the fatal shooting of Jose Nieves.
PETITION LETTER:
Dear Mrs. Foxx,
As the newly appointed Cook County state's attorney, you shoulder immense responsibility to provide justice and discipline where it is due. Police brutality is a huge problem in Chicago, and part of the reason your opponent for your current title was booted out was because of her handling of this issue.
Police officers almost never face justice for using force against civilians. Off-duty Chicago officer Lowell Houser fatally shot unarmed Jose Nieves multiple times and it was reported the officer knew and had something against Nieves. This officer cannot get off scot-free for this horrific crime. I urge you to charge Officer Houser as you would any other citizen in the unjust fatal shooting of Jose Nieves.
Sincerely,
[Your Name Here]
Photo credit: Paul Sableman