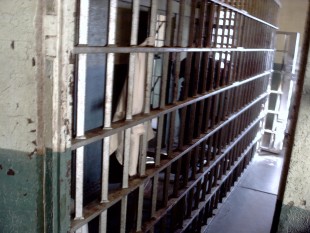 Target: Wisconsin Attorney General Brad Schimel
Goal: Demand investigation into Milwaukee County Jail, where several inmates have died in a span of a few months.
Four deaths have been reported at the Milwaukee County Jail in a span of just six months. The suspiciously high number demands investigation, yet little has been done to look into this deadly prison.
The name of the inmate who has most recently died has not yet been confirmed, but family members have allegedly identified him as Michael J. Madden, 29, of Franklin, WI. Madden joins several other inmates who have died in the Milwaukee County Jail, including 38-year-old Terrill Thomas, who died of dehydration. Thomas's death was ruled a homicide, and his murder is the subject of this ForceChange petition.
Other deaths include Kristina Fiebrink, was found dead in her cell last year. Despite this untimely demise, no information has yet been released about the manner or cause of her death.
The Milwaukee Police Department has been tasked with investigating these deaths, but this agency has limited resources and, more troubling, potential bias. Sign the petition below and demand a neutral and impartial investigation into these suspicious deaths.
PETITION LETTER:
Dear Mr. Schimel,
I am writing to call your attention to the Milwaukee County Jail, where multiple inmates have died in a span of half a year. The circumstances surrounding the deaths are unclear, although the case of Terrill Thomas, who died of dehydration, has been ruled a homicide.
This troubling pattern demands an intensive investigation. Local law enforcement agencies have been tasked with looking into these cases, but the possibility for bias is extremely high and it may be difficult to ensure a fair investigation. I urge you to find a neutral and impartial party to investigate these deaths.
Sincerely,
[Your Name Here]
Photo Credit: Tim Yancy