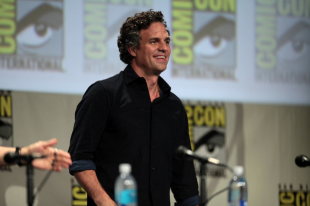 Target: Mark Ruffalo, Executive Producer of Anything
Goal: Ensure that trans actors are cast for trans roles in film and on television.
Mark Ruffalo, best known for The Avengers and Now You See Me, is the executive producer of the new film Anything, which has come under fire for casting cisgender male actor Matt Bomer as a trans female sex worker. This decision not only takes away an opportunity from an actual trans female actor, but also helps to perpetuate harmful stereotypes about trans women. It's vital that Ruffalo and others not make this mistake again and choose to only cast trans actors for trans roles.
Many were quick to call out Ruffalo when news of the casting broke as he's been a vocal advocate for the trans and LGBTQ community. Some demanded the role be recast, but the movie has already been shot.
Casting a cis man for a trans role takes away a job and chance for visibility for a trans actor. Jen Richards, creator of the Emmy-nominated web series HerStory, said the casting also perpetuates the dangerous stereotype that trans women are really just men who like to play dress up and wear make up.
These stereotypes contribute to the staggering statistic that 73 percent of hate crime victims are trans women. If we are to truly fight for trans equality and dismantle the system that oppresses and murders them, we must do it on all levels, entertainment included. Urge Mark Ruffalo to only cast trans actors for trans roles in the future.
PETITION LETTER:
Dear Mr. Ruffalo,
You and your new film Anything recently came under fire for casting a cis male actor to play the role of a trans female sex worker. This isn't the first time a film has been criticized for making this kind of casting decision, which makes it all the more shocking that you made this decision as a vocal advocate for trans and LGBTQ people.
I hope that you've learned your lesson and understand the consequences this has for the trans community. I urge you to only cast trans actors for trans roles in the future.
Sincerely,
[Your Name Here]
Photo credit: Gage Skidmore