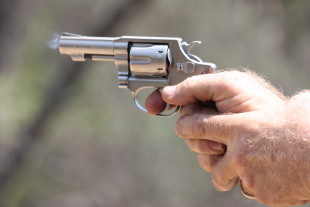 Target: Steve Kunzweiler, Tulsa County District Attorney
Goal: Demand the maximum penalty for the person who allegedly shot a Lebanese-American man in a reported hate crime.
A Lebanese-American man died after a neighbor allegedly shot him. The attack followed years of reported hate speech targeting the man because of his Lebanese decent. Demand justice for this innocent man.
"Dirty Arab" and "filthy Lebanese" were among the many racial slurs Stanley Vernon Majors hurled at Khalid Jabara, his family states. They'd reportedly been combating the harassment for years, even going so far as seeking a restraining order. This didn't stop Majors, though. He was charged with felony assault after he reportedly ran Jabara's mother over with his car. Majors was released from prison, pending his trial, and allegedly shot Jabara.
Majors has been arrested on suspicion of first-degree murder. He is being held without bond. Sign below and demand the maximum penalty in this case.
PETITION LETTER:
Dear District Attorney Kunzweiler,
A Lebanese-American man died of a gunshot wound, allegedly perpetrated by his neighbor. The neighbor reportedly harassed the man and his family for years. We demand that you seek the maximum penalty in this case.
Khalid Jabara called his mother and told her that their neighbor had a gun. His mother heard the gunshot over the phone. Jabara died shortly after arriving at the hospital. His death was the culmination of years of reported harassment ranging from hate speech to assault.
If something had been done sooner, than Jabara might still be alive. Take a stand against hate crimes and seek the maximum penalty in this case.
Sincerely,
[Your Name Here]
Photo Credit: KeterMagic