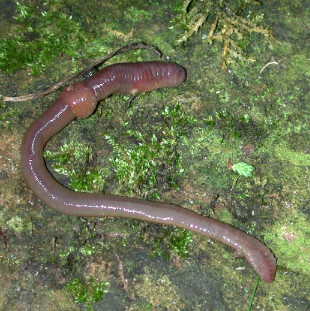 Target: Daniel M. Ashe, Director of the United States Fish and Wildlife Service
Goal: Take action to curtail the growing spread and population of the "crazy snake worm."
A foreign pest has infiltrated Oregon, continuing a troubling spread that has seen the creature's range extend from Eastern Canada to the Pacific coast. Native to Korea and Japan, the "crazy snake worm" is extremely detrimental to the health of native plants and represents a serious environmental threat.
Formally known as Amynthas agrestis, this species is also known as the Asian jumping worm. It consumes leaf debris, a substance that native plants use to regenerate and replenish nutrients. In rare cases, the worm will also consume live plants. The crazy snake worm reproduces asexually and has a rapid reproduction rate, which makes it incredibly difficult to stem the increase of these animals.
This worm is a clear danger, and its numbers are only increasing. Sign the petition below and demand immediate action before serious environmental damage occurs.
PETITION LETTER:
Dear Mr. Ashe,
I am writing to call your attention to the alarming spread of the Amynthas agrestis, or "crazy snake worm." Native to Asia, this invasive species was first seen in Eastern Canada, but has spread across the country and can now be found in Oregon. If immediate action is not taken, this worm will continue to increase its numbers and cause serious environmental damage.
The worm consumes leaf debris, which native species desperately need. It reproduces asexually and has a high rate of reproduction, making it extremely difficult to stop. Its numbers and range are clearly growing larger, and I urge you to take preventative measures and save our native plants from this dangerous creature.
Sincerely,
[Your Name Here]
Photo credit: Michael Linnenbach