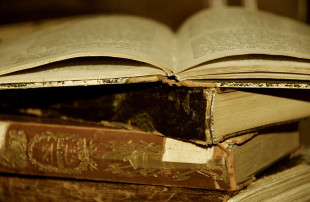 Target: Mike Morath, Texas Commissioner of Education
Goal: Prevent error-filled Mexican-American studies textbook that describes Mexican laborers as "lazy" from being distributed in classes.
"Mexican laborers were not reared to put in a full day's work so vigorously," page 248 of Mexican American Heritage, a proposed textbook in the state of Texas, says. It is only one of the several shocking and controversial statements made in the textbook. Among such other erroneous statements the textbook makes are that "bloodlust" caused the Aztecs to fight wars, Mexican laborers drank alcohol on the job, and, straying from Mexican-American history altogether, the Constitution is based on the Bible and before the Civil War slavery was in decline. In addition, while the book is supposed to cover the history and heritage of Mexican-Americans, much of the proposed textbook actually focuses on other Latin ethnicities.
The Texas State Board of Education is scheduled to review this controversial textbook this fall, but groups of educational professionals are already speaking out about the book, which is filled with errors and damaging stereotypes. Should the book be approved by the board and become state-recommended course material, it could possibly be distributed in public school classrooms across the state, a state in which a majority of public school students are Latino. The use of such a book as an academic resource would not only pass errors and stereotypes off as facts, but could also prove to be harmful and hurtful to the students who use it.
Even more troubling, the publisher of the textbook, Momentum Instruction, is headed by Cynthia Dunbar. Dunbar is a former member of the Texas State Board of Education who gained controversy due to her opposition to the public school system and her support of revisionist history. Mexican American Heritage is also the first textbook the Virginia-based publisher has published.
Such a book has no place in a classroom. Not only is it filled with errors about Mexican heritage and American history, it also contains racist and stereotypical remarks disguised as facts. The controversial history the publishing company's head has with Texas public schools is further reason why such a book should not reach the hands of schoolchildren. Sign this petition to ask that the Texas State Board of Education reject this textbook so its errors and derogatory remarks cannot harm the students it seeks to teach.
PETITION LETTER:
Dear Mr. Morath,
The Texas State Board of Education is scheduled to review the proposed textbook Mexican American Heritage this fall. The textbook, the first published by Momentum Instruction, is a highly troubling and controversial piece of academic literature. Not only is it error-filled in its depiction of Mexican heritage and American history, it also perpetuates racist and derogatory stereotypes. Most troubling, it depicts Mexican laborers as "lazy."
Latinos make up a majority of students in Texas public schools. They are hardworking students who come from hardworking families. To approve such a textbook that seeks to oppose this fact is to approve a textbook that will be harmful and hurtful to your state's students and cheat them of the historical accuracy and truth they deserve in the classroom. I urge you to reject the Mexican American Heritage textbook this fall and stop it from reaching Texas classrooms.
Sincerely,
[Your Name Here]
Photo Credit: Lin Kristensen