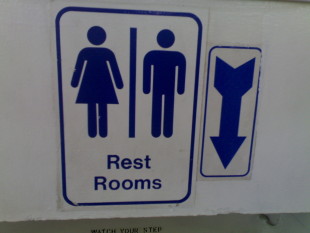 Target: Kansas Board of Education Chairman, Jim McNiece
Goal: Allow trans students to use public bathrooms based on their chosen gender identity.

The Kansas Board of Education recently unanimously decided to continue alienating the state's transgender students by forcing them to use public bathrooms based on their assigned sex, rather than their self-chosen gender identity. This decision was then supported by the state's legislature, whose authority allows them to enforce this local law in spite of President Obama's recent directive to protect trans citizens from this type of discrimination.
The freedom to choose one's own gender identity and to live according to that identity should be a right, not a privilege. By banning trans students from using the bathroom of their choosing, the Board of Education and legislature are denying them that basic right. Rather than striving to make all students feel safe and supported, these groups are isolating some of their most vulnerable students and telling them that their identities do not matter. This should not be tolerated, especially in light of the recent tragedy in Orlando. LGBT communities need love and and support now more than ever, and what Kansas is doing flies in the face of their pain and trauma. Please sign this petition to oppose Kansas' new discriminatory policy. 
PETITION LETTER:
Dear Mr. McNiece,
When you and the rest of your board members voted to ban transgender students from using public bathrooms based on their chosen gender identity, you sent a profoundly hurtful and ignorant message: that their identities do not matter, that their safety and well-being do not matter, and that their most basic liberties can be so easily disregarded.
Transgender students who wish to use the bathroom that represents the gender they've chosen for themselves are not predatory. They do not wish to gain access to these spaces to leer at people, make vulgar comments, or to hurt anyone in any way. They are trying to affirm the identity that they've worked so hard for, and in doing so, reclaim a sense of normalcy and belonging. At the end of the day, they are just ordinary people trying to do their business, just like everyone else. By denying them that most basic right, you promote hatefulness and discrimination.
Please do right by all of your students, and reverse the Board's decision. Send a message to Kansas' legislature that your students' safety and happiness are more important than any personal biases you may have. Only then can you set an example to promote tolerance and understanding, not only to your students, but to the state of Kansas.
Sincerely,
[Your Name Here]
Photo credit: justinoberman