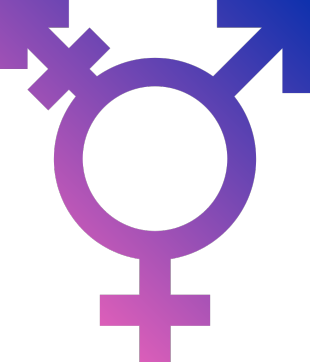 Target: Troy Andersen, School Board Chairman
Goal: Provide equal accommodation for transgender students.
Thwarted for the second time in its efforts to deny transgender students access to the bathrooms of their choice, Virginia's Gloucester County School Board has decided to appeal its case case to the U.S. Supreme Court. The board is entitled to that recourse, however, the fact that it can continue to resist the rights of its students does not mean that it should. Call on the Gloucester County School Board to concede its legal battle and provide equal accommodations for transgender students.
The importance of equal accommodation for students, regardless of their sex, is difficult to overstate. It is an issue of fundamental fairness in educational access. In the case of the Gloucester County School Board and its fight against plaintiff Gavin Grimm, the health and safety of transgender students is also in focus. The ACLU notes that Mr. Grimm's use of gender-congruent facilities is part of his medical treatment for gender dysphoria. Using the same facilities as his male peers provides Mr. Grimm a sense of normalcy and advances his social transition.
In light of the medical necessity for equal access in the case of transgender students, the Gloucester County School Board's blithe declaration that the "solution of providing three unisex restrooms that anyone could use was a practical, nondiscriminatory answer that met everyone's interests and properly balanced the needs of transgender students with other students' right to bodily privacy" is particularly upsetting. On a purely practical level, it is difficult to imagine that a total of three single-stall restrooms, open to all students, would actually meet the bathroom needs of transgender students. Moreover, that solution fundamentally misunderstands Mr. Grimm's position. He is not "a transgender" or some exotic creature; he is simply a man. As such, insisting that he use a facility different from those used by other young men at his school plainly singles him out for separate treatment.
Sign below to ask the Gloucester Country School Board to reconsider its discriminatory position. Sign on to ask that the school board provide equal accommodation to all its students.
PETITION LETTER:
Dear Chairman Andersen,
In an historic victory, Gavin Grimm's triumph for transgender rights was upheld by a federal appeals court. The court refused to consider an appeal to overturn an earlier decision that found that anti-discrimination laws guarantee transgender students the right to access gender-congruent facilities. Rather than respecting that decision, your school board has petitioned the the Supreme Court to reverse the appeals court's decision.
The Gloucester County School Board's choice to continue interfering with the rights of transgender students is profoundly damaging. Equal access to gender-congruent facilities plays a critical role in the treatment of transgender individuals. Without that access and its contribution to social transition, transgender students face stigmatization, isolation, and continuing dysphoria. Moreover, the school board's insistence that its solution, providing three unisex bathrooms, is adequate to the needs of its students seems disingenuous. It is difficult to imagine that transgender students would be able to consistently use the restrooms they need when only three are available in an entire school, and they are open to use by the entire student body.
We ask that you recognize the needs of students in your district and provide them the facilities to which they are entitled. Although you have the right to take this case against transgender equality to the highest court in the land, you should exercise restraint and good judgment. Allow transgender students to access gender-congruent facilities.
Sincerely,
[Your Name Here]
Image Credit: ParaDox