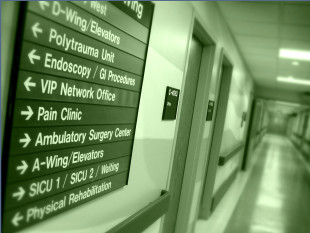 Target: Mary Fallin, Governor of Oklahoma
Goal: Don't make performing an abortion a felony.
Any doctor who performs an abortion in Oklahoma may soon face a felony charge and up to three years in prison. A new bill would effectively make abortion illegal except in cases where the mother's life is in danger. Oppose this bill and protect a woman's right to choose.
In yet another defiance of the Supreme Court's ruling on abortion, this bill makes doctors into criminals. Any doctor who performs an abortion would immediately be labeled a felon. This dangerously inhibits a woman's ability to obtain an abortion in Oklahoma and increases the occurrence of dangerous illegal abortions.
Women will still seek abortions wherever and however possible. Without qualified doctors willing to perform these abortions, many women will die. Take a stand for women everywhere and encourage the governor to veto this bill.
PETITION LETTER:
Dear Governor Fallin,
You are in a position to make a historic change in your state. Your decision on the anti-abortion bill will change lives, and possibly even take them. The women of Oklahoma are depending on you to veto this bill and protect their right to choose.
History shows that abortion does not disappear just because it is illegal. However, without the involvement of a qualified doctor, women will die. By penalizing doctors for doing their job, you are saying that women's lives comes second to moral principle.
Abortion is not a crime and should not be treated as one. Working against the Supreme Court's decision endangers the women of Oklahoma. We demand that you veto this dangerous bill.
Sincerely,
[Your Name Here]
Photo Credit: Grafixar