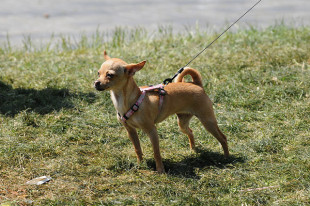 Target: David Cameron, Prime Minister of Britain
Goal: Remove pets from owner who allegedly hung a dog from a street railing and left it dangling by its collar.
A man allegedly slammed his dog onto the ground, then grabbed it by the neck and hung it onto street railings. The poor dog was left with its legs dangling in the air for nine seconds, police say. Lee Colin Scott, the dog's owner, admitted to causing unnecessary suffering but claims he was trying to untangle the leash and didn't realize the dog was suffering at the time.
Scott was let off with a fine and allowed to keep all of his dogs, despite footage showing a cruel act being committed against a helpless animal. The animal's life was endangered by a careless human who doesn't deserve to own animals. The injustice in this horrific case of animal cruelty is appalling. Sign this petition to demand that the dogs be taken from him before they end up hurt or dead.
PETITION LETTER:
Dear Mr. Cameron,
A man allegedly slammed his dog onto the ground before picking it up by the neck and hanging it from a street railing. A police officer who witnessed the incident said that the dog was left hanging by its collar, legs dangling for nine seconds.
Despite admitting that he caused his dog unnecessary harm, the owner was allowed to keep his animals and his only punishment was a fine. Please see to it that this injustice is corrected and the poor dogs are removed from this man's care.
Sincerely,
[Your Name Here]
Photo credit: D Coetzee