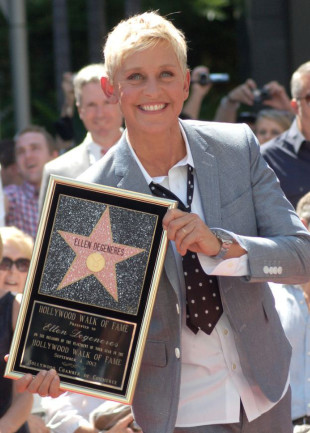 Target: Ellen DeGeneres
Goal: End partnership with for-profit college that overcharges students for an inferior education.
Popular talk show host Ellen Degeneres recently teamed up with the University of Phoenix for a promotional contest that gives out scholarships to this college. The problem is that the University of Phoenix is one of a number of for-profit colleges across the nation that have been accused of predatory practices and providing a sub-par education despite charging high tuition prices.
Only 13 percent of all University of Phoenix students complete the bachelor program, even though they can be charged around $40,000 in tuition and fees alone. Similar programs like Corinthian Colleges have been sued or put out of business entirely for their shady practices. Regardless, no college education should be given for profit, and a supposedly liberal celebrity like Ellen DeGeneres should be supporting affordable education, not promoting for-profit industries parading as universities.
Tuition prices and student debt are presenting a serious threat to the country. The economy is being stunted due to young people being barely able to pay for their basic expenses, let alone buy cars or houses. Plus, nobody should have to be driven into debt for an education that has become a necessity for a decent job in our society. Sign to demand that Ellen DeGeneres stops promoting the University of Phoenix.
PETITION LETTER:
Dear Ms. DeGeneres,
You recently announced a contest in partnership with the University of Phoenix called the "Rise the Dream" contest that gives out scholarships to the college. This may sound like a noble cause, but the University of Phoenix is a for-profit college where only 13 percent of its students graduate from the bachelor program despite paying upwards of $40,000 for an inferior education.
For-profit colleges like the University of Phoenix have been criticized for using predatory and dishonest practices to hook young people even though their credits often don't transfer and the education received is not up to par. Plus, for-profit colleges promote the idea that people should have to pay exorbitant prices for an education, which should be a basic right in a society where a college degree is necessary to get a decent job.
Instead of promoting the University of Phoenix, you should be advocating for affordable education that doesn't plunge young people into many thousands of dollars into debt. We ask you to please ditch this for-profit college and come up with a better way to promote getting a college education.
Sincerely,
[Your Night Here]
Photo credit: Angela George