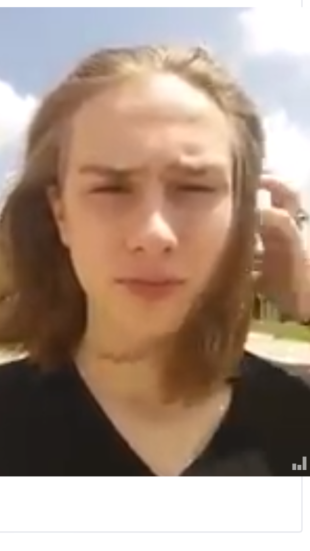 Target: Huey Kinchen, Superintendent Tomball Independent School District
Goal: Publicly apologize to senior male student who was forced to cut hair or not be allowed to graduate.
A student at Tomball Memorial High School was forced to cut his hair or risk not being allowed to graduate. Mickey Cohen is a straight-A student who's not previously been in trouble with the school district. Until recently, he wore his hair neatly tied in a bun. The school determined that it went against the dress code because it was longer than the bottom of a shirt collar. The school put him in in-school suspension and told him he must cut it or not be allowed to walk in the upcoming graduation.
Mickey finally conceded because he didn't want to miss taking his finals or walking in his graduation ceremony, but he's not sure how the school could know his hair length violated their dress code as no one ever took it down and measured it. Further, Mickey and his family argue that the dress code itself is discriminatory.
Demand Mickey receives a public apology from the school district for infringing upon his self-expression and that the dress code is updated to prevent such discrimination in the future.
PETITION LETTER:
Dear Mr. Kinchen,
A high school senior was forced to cut his neatly styled hair in order to comply with a discriminatory dress code regulation. Mickey Cohen conceded because he didn't want to miss out on graduation, but feels he was unfairly targeted.
We demand the school publicly apologize to Mickey and update its dress code to prevent future incidents.
Sincerely,
[Your Name Here]
Photo Credit: Yigal Cohen