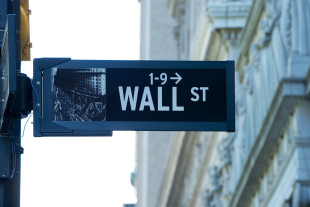 Target: SEC Chairwoman Mary Jo White
Goal: Issue regulations to prevent the exoneration of insider traders.
The Securities and Exchange Commission (SEC) is an agency of the federal government charged with protecting investors and regulating the markets for securities and stock and options exchanges. Under the leadership of Chairwoman Mary Jo White, the SEC recently found hedge fund manager Steven Cohen guilty of insider trading. Cohen is barred from managing investments until 2018. Five weeks after this ban was imposed on Cohen, he has been approved by the SEC to start a new firm, under the provision that he will not personally deal with any outside money.
Stamford Harbor Capital, Cohen's new firm, is operating under a flagrant shell management system that allows Cohen to continue to profit from, and potentially exploit, investments. The soft settlement represents a new chapter in the long story of Chairwoman White's lenient stance toward murky financial and corporate behavior. White previously made promises to introduce an extremely popular CEO pay rule that would disclose corporate spending on political campaigns, but has since taken the rule off the agenda.
White, in turn, is one of many federal policymakers to have forgiven and even rewarded illicit activity on Wall Street in recent years. As the primary agency responsible for enforcing the rules that prohibit such activity, the SEC is failing at its core mission. Investors, and consequently the entire American economy, are put at risk by this failure.
By signing this petition, you are urging Chairwoman White to set procedures into place that will prevent future settlements from pardoning the wrongdoings of Wall Street tycoons.
PETITION LETTER:
Dear Chairwoman Mary Jo White,
During your tenure in the chief presiding role of the SEC, you have established yourself as an ally to unethical financial leaders. Charged with protecting investors, the SEC is failing to carry out its core mission, placing every American in economic peril.
A settlement recently barring recidivist hedge fund manager Steven Cohen from handling outside investments until 2018 has been undermined by the SEC's sanctioning of Cohen's new firm. Although Cohen may not be holding a supervisory position at Stamford Harbor Capital, he maintains a clear connection to investment funds. This is an unacceptable outcome for Americans who have suffered enough at the hands of irresponsible Wall Street powerhouses.
Your soft stance toward Cohen cannot be emulated in future cases dealing with parties found guilty of insider trading. I am demanding that you direct the SEC to issue regulations that will prevent settlements from allowing those parties to maintain access to the management of outside money.
Sincerely,
[Your Name Here]
Photo Credit: Vlad Lazarenko